Day Three Workshop – Refresher Training
Personal Safety Strategies for Dealing Professionally
with Aggressive Behaviour
Refresher training is custom-designed to build on each organisation's initial training.
Purpose and who can benefit
In addition to refreshing skills, the third day of the program provides an opportunity to conduct a skills audit, add new skills and assess how skills are being applied on the job.
Learning outcomes:
Revise safety strategies
Consolidate communication skills
Enhance confidence and professionalism
Measure skills transfer to the workplace
Support implementation of WHS procedures
Workshop topics and modules
Each organisation advises us of the skills and outcomes required, and any policies and procedures that need to be integrated into the training. The day three program is customised to these specific requirements.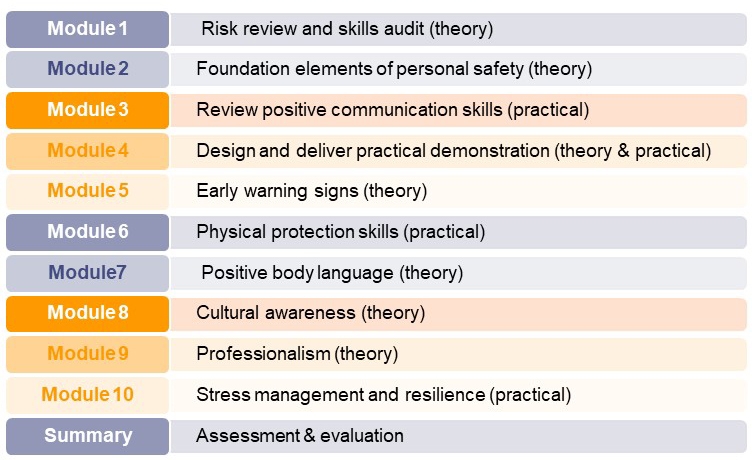 I learnt that image and negotiation skills come first in all instances. Most important thing learnt was to remain calm and in control of the situation. Very good instruction. Instructors had a very good understanding of the job and potential hazards.