Our Clients
Safety Strategies' extensive industry experience
Safety Strategies' esteemed clients include government agencies, private companies, industry associations, registered training organisations, industry skills councils, community groups and unions.
Transport Industry
Over 10,000 bus drivers, transport officers and revenue protection officers have been trained since 1996 in major bus and rail companies with outstanding results in assault prevention. Read case study.
Local Government
Training has been conducted for rangers, parking officers, planning officers, health inspectors, library staff, maintenance personnel and customer service staff since 1996. Read case study.
NSW Police Force
Safety Strategies conducted 20 workshops for Scene of Crime Officers within the Forensic Services Group since 2004. Safety Strategies' training has been so effective in risk management that it was made compulsory for all new personnel.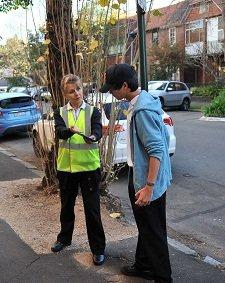 I continue to receive feedback from many of my staff members regarding their improved confidence towards undertaking their job, and improved awareness and prevention strategies whilst undertaking their crime scene investigations.
Lindsay Spence
Roads & Maritime Services
Safety Strategies has conducted 110 workshops for a range of enforcement and customer service personnel at RMS since 2002, including regular refresher programs. These include ongoing programs for Inspectors of Enforcement Operations and Driver Aid Services personnel.
Disability services
Safety Strategies has trained support workers from Ageing Disability and Home Care and a wide range of other organisations since 1998. Over 2000 people working in residential care, day programs and field work have been trained with documented results in assault prevention. Read case study.
Health & Community Services
Over 60 workshops have been conducted for a wide range of health and community services personnel in both public and private sectors since 1996, including managers, doctors, nurses, social workers, field workers, administrators, ward orderlies and security personnel.
WorkCover NSW
Safety Strategies conducted training for 230 managers and frontline inspectors at WorkCover NSW to support the introduction of policy on dealing with violence and aggression in the workplace