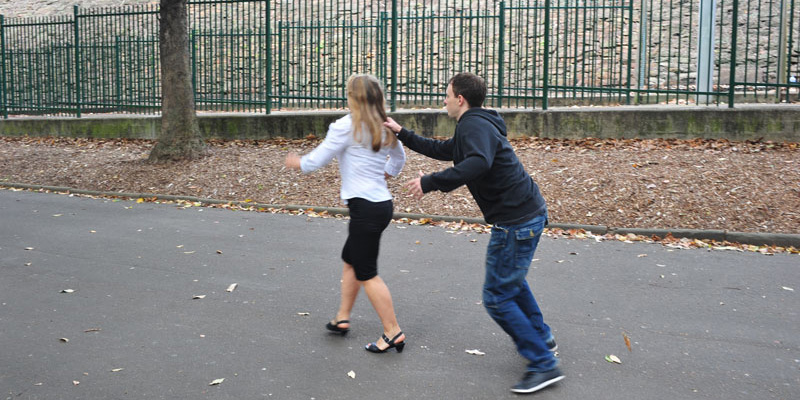 Two teenage girls in Wagga Wagga used a range of effective personal safety strategies to get away from a man who followed and intimidated them.
Most importantly, they trusted that deep survival instinct and stayed at a safe distance. In danger, your fight or flight response usually comes on automatically and the flight instinct will urge you to move away.
One of the key aspects in target selection is isolation, and these girls used what we call a 'connection strategy' by driving to a safe place where close friends were. Another connection strategy is using your mobile phone. The call can be real – e.g. call the Police or someone who can arrive quickly on the scene, or the call can be imaginary. Many intended 'victims' have used confident body language to prevent an assault by appearing to make a phone call.
One driver prevented a serious road rage incident when chased by an angry tow truck driver who swerved to a halt in front of him and got out with an iron bar. The driver sat up straight, grabbed his phone, pointed obviously at the tow truck number plate, acting as if he was reporting this incident to authorities. What do you think the tow truck driver did? Got back in his truck and drove off quickly.
It's important to have more than just one strategy. Forward planning when going into isolated or dangerous areas means we think ahead and develop a strategy, including a back-up plan.
What would you do if you were in such a situation?
How do you prepare your teenage children to be safe when going about their daily lives?
In a recent radio interview, ABC Drive asked me to share some practical information with their listeners.
Source: Interview with Fiona Wyllie on Thursday 25th June, 2015 on ABC NSW Statewide Drive
I love having the opportunity to bring positive information about personal safety and assault prevention. Please let me know if your staff need this training, or of any upcoming events that would benefit from a presentation.
Call me on 0408 615 559 or email me at: karen@karenarmstrong.com.au