Bus drivers at the front line of providing transport to the community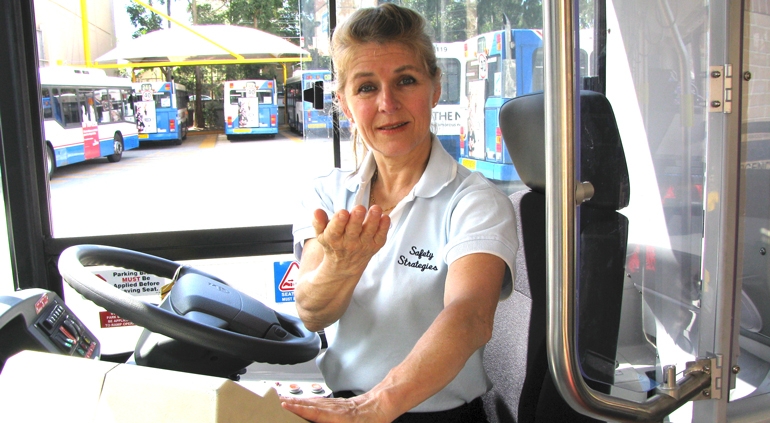 In this important role, bus drivers are dealing with a wide range of people, some of whom behave in an unpredictable and aggressive manner.
Bus drivers deserve effective training to help them deal safely and professionally with aggressive behaviour.
Work health and safety requirements mean they need to be provided with specialised personal protection and communication skills, including regular refresher training. Are drivers being provided with effective training to help them deal with situations like the one in Bondi recently?
Karen Armstrong's Safety Strategies has trained over 10,000 drivers in the Safety Strategies method, with outstanding documented results in assault prevention. Have you read this media item about how a bus driver used his Safety Strategies training to act early and prevent any injuries in a serious incident: https://www.karenarmstrong.com.au/bus-driver-uses-safety-strategies-to-control-violent-incident/.
Please call me to find out how we can help your staff to do their work safely and effectively.
Yours faithfully
Karen Armstrong